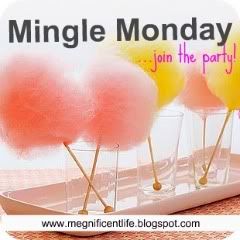 Oh Chicago, we love you.
This weekend Nick and I took a quick getaway to Chicago! We hadn't been there in about a year and decided a weekend away was in order.
Our flight was delayed on Friday due to this latest storm...
Saturday, we started off the day by going to one of my FAVORITE breakfast places. I love love love breakfast. It's seriously my favorite meal of the day. We stumbled across this restaurant in Las Vegas last year and when I saw they had a Chicago location, we had to go!
Nick got a bloody mary and I got a spiked hot chocolate!! Then we got to the main event! I had a smoked salmon scrambler and Nick had eggs, bacon and a Snickers pancake! It looked delicious!!
After breakfast we just spent time walking around and dropping into the shops on Michigan Ave.
We happened to stumble across Subway's new adventure?

We also stopped into another bar for some beverages...
It was a quick getaway - but very needed!!
I hope you all had fabulous weekends!!